VENEZUELA'S DEFENSE MINISTRY, has been bestowed upon GENERAL HENRY RANGEL SILVA, on January 06, 2012.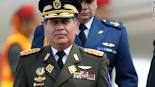 The now Minister of Defense was also honored by the US DEPARTMENT of TREASURY, with the title of  'DRUG KINGPIN' in 2008.
This well deserved denomination, was granted to Rangel Silva, for his remarkable  effort in flawlessly carrying out  the orders of his COMMANDER IN CHIEF, HUGO RAFAEL CHAVEZ FRIAS, Venezuela's Strongman.  
Which consisted in giving support, weapons and  mainly operational assistance, including oil and gas, as well as hospitality and safe haven in Venezuelan territory and its borders with COLOMBIA, to the Colombian NARCO GUERRILLAS associated with the REVOLUTIONARY GROUPS better known as the FARC and the ELN; considered by the Venezuelan regime as their 'brothers in arms.'
Hugo Chavez on January 12, 2008, during his annual address to the Venezuelan people at the Nation's Parliament,  requests to the world to drop – what Chavez believes to be — unjustified accusations against the Colombian Revolutionary Guerrillas: FARC and ELN.
Chavez urges those countries – that according to   Chavez allowed to be influenced by the USA, in cataloguing and naming the FARC and ELN terrorist narco-guerrillas groups — to recognize and give these 'revolutionary militants' the same respect due to any regular armed forces; because as such, they also deserve to have their claims be heard, as well as being properly regarded for. 
WITH HENRY RANGEL SILVA AS DEFENSE MINISTER, WHAT WILL BE THE POSITION OF THE VENEZUELAN ARMED FORCES IN CASE THE OPPOSITION WINS THE ELECTIONS ON OCTOBER  OF 2012?
In one of my former posts I stated that: THE VENEZUELAN ARMED FORCES ARE ENSHROUDED IN A VEIL OF MYSTERY AND SILENCE…  Not anymore…
 General Henry Rangel Silva stated: 
"The (Venezuelan) National Armed Forces do not have a partial loyalty but an integral one to the people, to a life project (impose a Castro-Communist authoritarian regime in Venezuela) and to a Commander in Chief (Hugo Chavez). We are married to this homeland's project…"  
He added:
"The hypothesis that Chavez's opposition will come into power, it is quite difficult.  It will be like selling the country out and the people will not accept it, nor the National Armed Forces, or the nation."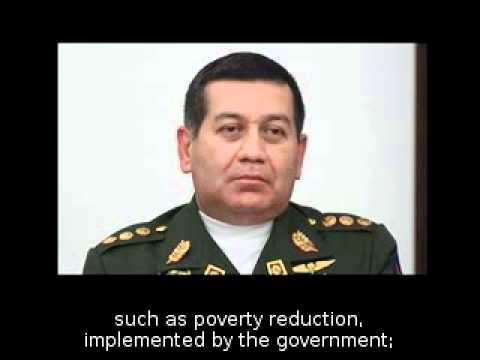 IT CANNOT BE CLEARER THAN THAT… THE VENEZUELAN ARMED FORCES, UNDER THE COMMAND OF ITS NEW DEFENSE MINISTER AND SPOKESPERSON, GENERAL HENRY RANGEL SILVA, IS  STATING LOUD AND CLEAR, THAT THEY WILL NOT RECOGNIZE ANY OTHER GOVERNMENT, BUT ONLY HUGO CHAVEZ'S AUTOCRATIC REGIME… 
Hugo Chavez, by naming his old friend General Henry Rangel Silva, as Chief of the Armed Forces – Chavez's ally in arms during the failed coup d'etat they perpetrated on the 4th of February of 1992, against the democratic government of President Carlos Andres Perez — Chavez is not only defying the USA, but according to the General's declarations, of no compliance with the results of  the next 2012 presidential elections,  in case it favors the opposition, Chavez is actually confronting his political opponents, as well.
The opposition's presidential pre-candidate Diego Arria, sent a letter to General Henry Rangel Silva, in response to  his irresponsible and antidemocratic declarations, that were stated by the Narco-General in November of 2010, when  he was Chief of Strategic Operational Command of the National Armed Forces. 
"… Your unreasonable remarks are a crime against the homeland and pose a threat to the country's majority who, please, be clearly advised, is married to freedom, democracy and the Constitution and determined to prevail — and they will make it — over the deviations sought by you and the very Head of State…" Excerpt of Diego Arria's letter to General Henry Rangel Silva.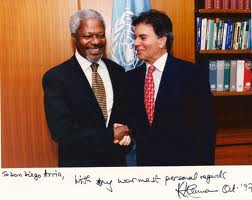 In the photo: Diego Arria Salicetti with the 7th Secretary – General of the UN, Kofi Annan. 
Diego Arria is a carreer diplomat and former Ambassador to the UN, named President of  its Security Council (1992-1993).
During the mid '70's Diego Arria was Governor of the District Capital of Venezuela: Caracas. He's also a Fellow of the Council on Foreign Relations and Visiting Scholar of Columbia University.
Diego Arria is running as pre-candidate for the Venezuelan primaries of February 12, 2012. Election date, when the opposition will choose among 6 candidates of the Unity Table (MUD: Mesa de la Unidad) their favorite. The candidate that will prevail with the majority of the votes, will run against Hugo Chavez for the Presidential Elections of October 07, 2012.
Diego Arria has recently denounced President Hugo Chavez in the ICC (International Criminal Court) in The Hague, for alleged Crimes against Humanity.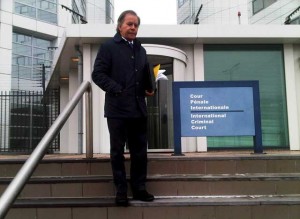 Venezuelan AID POLICY to irregular groups like the FARC  and ELN: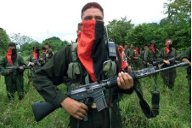 This new aid policy to irregular groups like the FARC, ELN and other international and Islamic terrorist ones, started right after Chavez came into power.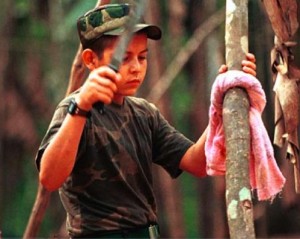 Recruitment of minors by the 'narco-terrorist' groups
It cost many Venezuelan soldiers – posted in the borders between Venezuela and Colombia — their lives. Some of them were tortured and even dismembered; going through horrible deaths in the hands of the murderous guerrillas, for resisting them, trying to defend their homeland: Venezuela.
Unaccountable underground tunnels were used by these irregular groups to enter unnoticed to Venezuelan territory. Short after Chavez's raise to power, these tunnels were not necessary to be dug in anymore, because of the open and public support given to them by Chavez himself.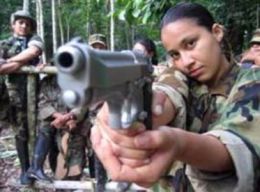 These guerrillas were never charged, incriminated or even expelled from Venezuelan territory for their heinous crimes.
That led to many Venezuelan army higher ups and officers to dissent and get exile status in other countries,  after they became victims of Chavez's ire and persecution.
One of the main reasons for their dissent and 'falling out of grace' was because of their non compliance with the new rules of engagement, adopted by the  Chavez's regime, with international terrorists and drug traffickers.  
The uniforms worn by the guerrilas, as well as by Venezuelan and even Cuban officers, are very similar. It is almost a fact, more than a hypothesis, that these uniforms are provided, mainly to the FARC, by the Venezuelan Army.
In case of an internal or external confrontation happening in Venezuela, these irregular groups could join forces with our military, perfectly blending with the Venezuelan army and they practically would go unnoticed.
The Venezuelan army, through the years, has distanced itself from the Allied Nations' regular Armed Forces.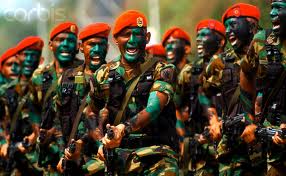 Venezuela's military under Chavez, started training its troops according to peripheral, asymmetric warfare, by guerrilla and irregular militia groups; as well as by Islamic terrorist members of Hitzbollah and Hamas, that connive in Venezuelan territory against the USA and its allies.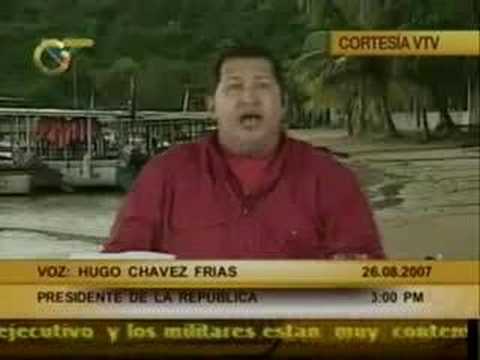 As consequence of this new changes, Chavez started to acquire new weapons and military equipment more compatible to those of the narco – guerrilas, as well as to those international and Islamic terrorist groups and irregular militias supported by his regime.
These Islamic Terrorist groups, are conducting their illegal businesses and money laundering in Venezuela, with total freedom – using Venezuelan banks that belong to or are protected by the regime -so they can fund their terrorist activities.
All that's made possible thanks to Chavez, his government and through the Narco-Terrorist generals, like Henry Rangel Silva and many others, also blacklisted in the Clinton List by the USA Department of Treasury.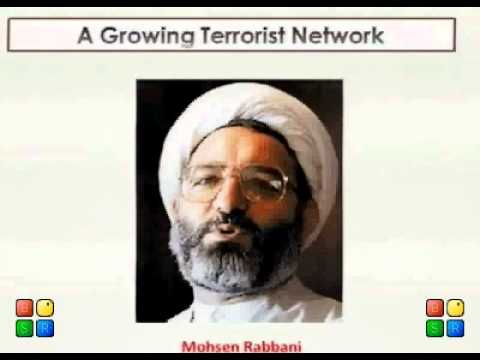 Chavez and his most loyal cronies and closest members of his government,  have become the link between the Latin American narco-guerrilla connections and the International and Islamic terrorist groups, also  very heavily supported by Iran's regime.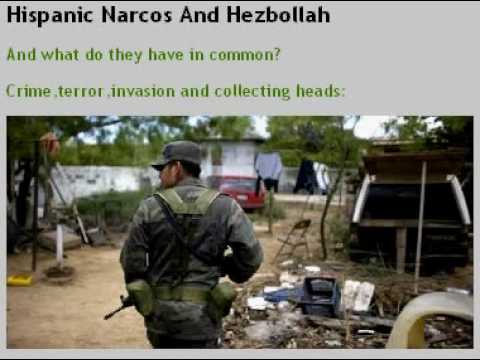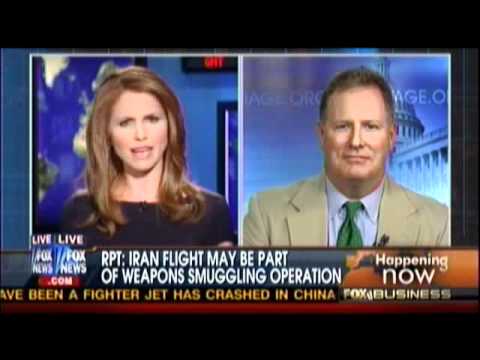 In the last few weeks Chavez has reorganized his cabinet, and placed in powerful positions those allies that have been with him since his army years.
ALLIES IN ARMS AND IN CRIME… CHAVEZ AND HIS CLOSEST CRONIES HAVE NO CHOICE BUT TO STICK TOGETHER. BECAUSE OF ALL THE SECRETS SHARED, THEY HAVE BECOME A LIABILITY TO EACH OTHER. THAT MAKES IT ALMOST IMPOSSIBLE TO KEEP THEMSELVES TOO FAR AWAY AND PRETTY DANGEROUS TO BE THAT CLOSE…
Chavez has radicalized – with mainly military presence — his new cabinet. Safely surrounding himself with  his most corrupt allies.
Chavez states that the intention behind it is to get ready to respond in case of an invasion by the USA or NATO.
The truth is that all this maneuvering is mainly to  get ready for a possible victory of the opposition during the next presidential elections of 2012.
During the Bolivarian Assembly of Guerrilla Fighters, that took place in Caracas, on November of 2011, the Minister of Energy and ex-guerrilla fighter, Ali Rodriguez Arraque, indicated, that one of the objectives of Chavez's regime was to organize a national guerrilla movement, that will mobilize every single revolutionary man and woman, preparing them for a huge battle, with  one goal in sight: to achieve, for their Revolutionary process, the total and absolute victory in the next presidential elections of 2012.
It's pivotal for them that Hugo Chavez comes out victorious and continues ruling Venezuela's destiny, but with no doubt in the Venezuelan's minds and hearts, as well as in the whole world, of his absolute victory.
FAILURE TO ACHIEVE THAT GOAL: CHAVEZ'S REELECTION IN 2012, COULD MEAN FOR MANY OF THEM AND MAINLY FOR CHAVEZ: POLITICAL AND MAYBE PHYSICAL DEATH, OR A LIFETIME IN PRISON FOR CRIMES AGAINST HUMANITY… Hardly their deeds will meet with impunity!!!
In case they had no choice, but to recognize an opposition's victory, those Guerrilla Fighters would probably become  clandestine clusters.
VENEZUELA'S CLOSE AND DANGEROUS TIES WITH IRAN:
The ties between Venezuela and Iran have been recently strengthened during the visit of Mahmoud Ahmadinejad to Venezuela, at the beginning of the year 2012.

Iran's dictator, after he visited Chavez, he left for other Latin American countries, all united by their same ideology, the imposing of the Castro Communist Revolutionary process; and all of them as well, profess a deep and rooted resentment and rejection against  what they call the 'arrogant imperialist expectations and policies' of the USA and its Western allies.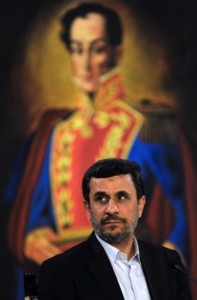 What an irony, the IRANIAN CRIMINAL DICTATOR has for background the image of the GREAT LIBERATOR OF THE AMERICAS, SIMON BOLIVAR… 
Venezuela allegedly was the third country involved in the plot against the Saudi Ambassador to the US, Adel A. Al-Jubeir. Where the monies – to pay the drug cartels hired assassins — were coming from and being laundered, in one or several Venezuelan financial entities, overlooked and approved by  its government.  
Just a few months ago, a group of very brave students from the Mexican University UNAM, penetrated the Venezuelan and Iranian Embassies in Mexico City, and astutely dismantled a cyber-attack plot, that both countries were in the process of executing. Which involved the hacking of all USA nuclear plants, as well as several attacks of public places on American soil, where the most lives could be claimed.
In an extraordinary documentary produced and released by Univision, the details of this aborted cyber-attack plot  are reported.
In one of the segments of this documentary, Video #2, the then 2nd Secretary of the Venezuelan Embassy in Mexico, Livia Antonienta Acosta Noguera – who was in cahoots with the Iranian Embassy, also in Mexico — was duped by those young Mexican spies in believing that they actually gathered all the codes and passwords – pertaining to the USA nuclear plants — the Venezuelan government as well as Iran were looking to hack.
Livia Antonieta Acosta, asks Juan Carlos Munoz, one of the students from UNAM, in an interview they were holding in the Embassy of Venezuela in Mexico, – and under the watch of then Venezuelan Ambassador Roy Chaderton — to give her all that classified information, so that she could send it to President Hugo Chavez through her very close friend and Chavez's Chief of Security and Personal Guard, General Alexis Lopez, who's permanently by Chavez's side.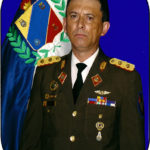 In that same video can be seen Hugo Chavez with General Alexis Lopez and by their side is General Henry Rangel Silva with the former Minister of Defense, Carlos Mata Figueroa, whose post, Rangel Silva is taking over, after his recent nomination by Chavez.
Livia Antonieta Acosta Noguera was expelled from the USA just recently, after the documentary about the Iranian-Venezuelan connection became public and the American authorities were aware of the incident. She was serving as Consul General in Miami, Florida.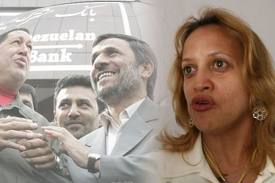 Acosta Noguera was declared 'persona non grata' under the alleged charges of spying and planing cyber-attacks against USA nuclear interests, during her diplomatic mission in the Embassy of Venezuela in Mexico.
VENEZUELA'S DEFENSE MINISTER, RANGEL SILVA'S OTHER ILLEGAL INVOLVEMENTS:
As evidence kept coming in against the Venezuelan General Henry Rangel Silva, the Department of the Treasury also froze his bank accounts in the US.
Interesting enough,  all members of the authoritarian Venezuelan government and particularly the military, have overtly agreed and complied with the very vocal and public declarations of their boss, Hugo Chavez, who constantly manifests his disgust and rejection for what he calls 'the grotesque capitalism of the Empire (USA) and its allies of the West.'
Evidently, that has not prevented most of the members of Chavez's cabinet, like in the Minister of Defense, Rangel Silva's case, from having their bank accounts, liquid assets, investments in stocks, bonds, even in real estate, and in all the infinite 'capitalist goodies' offered by the Empire and its Western allies, safely kept in the USA, where they feel that their 'sudden' and illegally acquired wealth, is so much more secure and protected than in any Venezuelan financial institution.
Too bad that Rangel Silva was caught IN FLAGRANTE DELICTO. But who can blame him or his pals?
WITH ALL THE VENAL EXPROPRIATIONS THAT HAS BEEN GOING ON IN VENEZUELA, IMPULSIVELY DECIDED BY THEIR IRRESPONSIBLE MADMAN, COMMANDER IN CHIEF HUGO CHAVEZ FRIAS – WHO NO ONE CAN CONTRADICT OR INFURIATE — WOULDN'T ANYONE DO THE SAME? TO HOLD THEIR MONIES OUT  AND AWAY FROM THE DANGERS OF CONFISCATION?  
Or what about if an invasion like it happened in Libya takes place in Venezuela? Definitely, they all know, Chavez as well as his cronies, that whatever they possess, no matter by which means acquired – though risky — is so much more safer if it's in Uncle Sam's busom. Of course, unless they are caught and declared illegal funds, like Rangel Silva's!!! 
Unfortunately, there are other scandals the Venezuelan new Defense Minister has a protagonist role.  Such as in  the case of the 'diplomatic suitcase' that contained $800,000.00 that Chavez sent to Argentina for Cristina Kirchner's presidential campaign, which was totally illegal by Argentinian law, as well as by the false documents that were prepared to take the monies out of the USA, which lied about the origin and  final destination of those funds.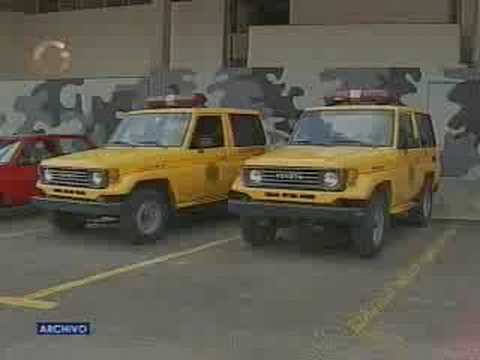 General Henry Rangel Silva, then Director of the Venezuelan Intelligence Agency, the DISIP, helped in the elaboration of these false documents. He also tried to cover up the evidence that showed that Chavez himself was directly involved in this scandal. At the end, phone recordings and some of the alleged suspects declarations, inevitably, shed light on Rangel Silva as well as on Chavez's involvement, which became too evident to hide.
The General in question and again, by direct orders from Hugo Chavez, got his hands and reputation dirty, with  money laundering, drug trafficking, smuggling weapons operations and by protecting narco guerrillas like the FARC and ELN, by providing them not only with safe haven in Venezuelan territory, but also extending to them false passports and ID cards to help them hide their true criminal identities.
Evidence of this came in from the chief of the FARC Raul Reyes's computer, after he and his guerrillas were ambushed and killed in Ecuador's Amazon territory.
In these exchange of emails, the relationship and friendship between General Henry Rangel Silva and Timochenko, current Commander in Chief of the FARC,  was also established without a doubt.
Timochenko is running away from the Colombian authorities and it's believed that he might be hiding in Venezuela, protected not only by Chavez, but also by Rangel Silva – more now then ever — since Rangel Silva is the new Minister of Defense. 
Another famous case of money laundering and drug trafficking that became very public, involving Venezuela, Colombia and the USA, was the Syrian-Venezuelan Walid Makled case.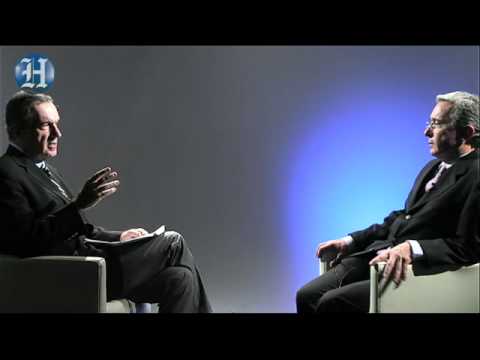 Makled was caught in Colombia where he escaped from Venezuelan justice. Once convicted by the Colombian authorities, in his declarations,  Makled accused several officers from the upper echelon of the Venezuelan Armed Forces, as his collaborators in his drug trafficking and money laundering activities, for big monies; and among them was General Henry Rangel Silva. 
Rangel Silva with Hugo Chavez's authorization and under his command, provided the same kind of benefits for Islamic terrorist groups, that started coming to Venezuela since the government welcomed and aided them, in similar ways as they did with the FARC and the ELN.
Serving Hugo Chavez himself, as well as his Narco-Generals, as the link between the narco-guerrillas and the Islamic and International terrorists. 
At the ceremony of General Henry Rangel Silva's official nomination, on January 17, 2012, Chavez's praised and defended him.
President Chavez accused the USA and the Venezuelan opposition of lying about all the allegations against the new Defense Minister. As well as making up the evidence to incriminate Rangel Silva, whom Chavez calls a 'humble and good soldier' dedicated to serve his Homeland, in blind obedience and unquestionable loyalty, to Chavez's regime.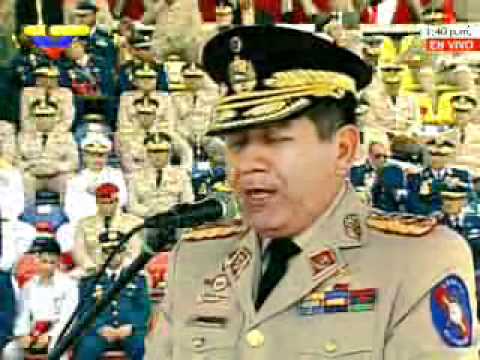 DESECRATION OF THE SANCTUARY OF THE VIRGIN OF COROMOTO:
It's outrageous enough to have a 'narco kingpin' – narcosol, as they are called in Venezuela — commanding the country's Armed Forces.
It's a defiant and dismissing gesture against the Obama's administration to have an appointed General as Defense Minister, after he has been accused for drug trafficking and other severe charges, by the US Treasury Department.
But it's a total desecration perpetrated by Chavez and his cronies, as well as an irreverent and an amoral act to proselytize their politics, besides appointing a Minister of his Cabinet,  that has such a dubious reputation as General Henry Rangel Silva,  at  the National Sanctuary of the Minor Basilica of the Virgin of Coromoto and during a Ceremony in homage of the Holy Lady.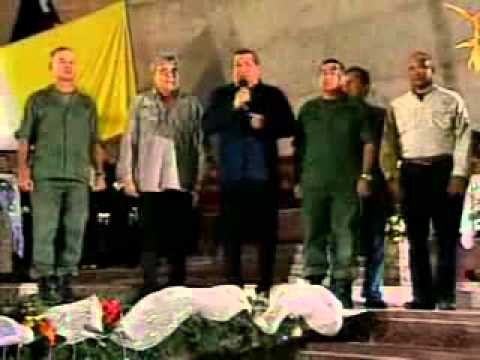 Which also places in a questionable position the good judgement of the Catholic Institution itself, for allowing such a charade to take place amidst its sacred dwellings.  
Is well known Chavez's embattled, injurious and offensive relationship he has had with the Catholic Church. It's also well known his sorcery practices and black magic rituals.
After Chavez was diagnosed with cancer, Chavez started to woo once again the Venezuelan Catholic Church and the day of the Holy Ceremony for the Virgin of Coromoto, Chavez – as he expressed himself — came to  thank the Virgin for a fulfilled promise. 
"I came to pay a Promise. My life is not mine anymore. It's dedicated to fight for the poor, the humble. As a humble soldier I kneel before God and the Virgin… I Promise that this my life will be dedicated to social justice and to Christ's Justice…"
Excerpt of Chavez's Church discourse…
To end Chavez added:
"Christ of Redemption… Christ of the Plains… Spirits of the Plains, I ask you for my life, for my health, that belongs to the people and not mine anymore… To Victory, always… Long live Socialism… Long live Venezuela…" 
My personal feeling is that Chavez's true reason was – like the Castros in Cuba do with the Pope — to use the Church as a pawn and even as an amulet, to capture the attention of its most religious followers and have the Holy Spirit Blessings to keep him in power.
It's also part of his campaign strategy, for this up-coming elections of 2012, to indulge in the spiritual and religious spark, as to energize his military and political base and consolidate once again, what has lately been swiftly and  constantly slipping through his fingers: the will of the Venezuelan people…
Interesting fact is that the Virgen of the Coromoto's Temple is located in Guanare, in the State of Portuguesa. Guanare is where the Virgin of Coromoto appeared many years ago and since then she hasn't stopped to concede miracles to those faithful to her.


In the early days of December of 2011, the city of Guanare was shaken by violent riots, in protest of a horrible act committed by powerful members of their community and close followers of Chavez against an innocent child.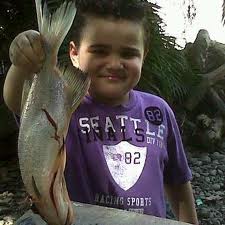 The terrible act was perpetrated against a little boy, Dayan Gonzalez, barely 5 years old, who was tortured, sexually abused and killed in what members of the community alleged was a barbaric satanic ritual, answering a call from the Presidential Palace, requesting for rites and invocation of deities and spirits, to plea for the healing of Chavez's cancer.  
The state's governor and authorities, most of them Chavistas, have been hiding the truth from the press and the general public, by burying the details and the evidence that could lead to the true causes that killed the little angel.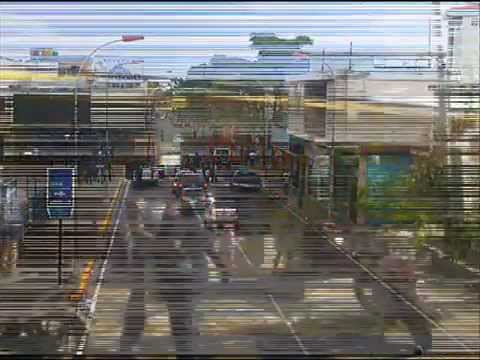 OPEN FOR DISCUSSION:
.- What do you think of the current situation in Venezuela?
and
.- How do you envision the Venezuelan people in the near future?
.- Do you think they will be able to promote change and  lead their society into a different and more positive path?