DID MARCO RUBIO LISTENED to  BARACK OBAMA's STATE of the UNION SPEECH???…
I DO NOT THINK SO!!!… Nor anyone else that could have helped write the GOP's response to the extraordinary and ambitious agenda laid down by the President, during  his February 12, 2013 address to the nation.
Marco Rubio's response to President Obama's 2013 SOTUS, reminded me of one of the many 'dark, somber and scary prognosis for the future of the USA, speeches' written for Mitt Romney, during his 2012 Presidential Campaign, to rebut and undermine President Obama's first administration…
Nice try though!!!
NOT ONLY THAT PRESIDENT'S OBAMA'S SPEECH WAS A BEACON OF HOPE FOR THE FUTURE OF THE USA AND THE WORLD, but the REGRESSIVE MARCO RUBIO'S SPEECH lacked  essence, strength and worst of all, correlation to what was intended for…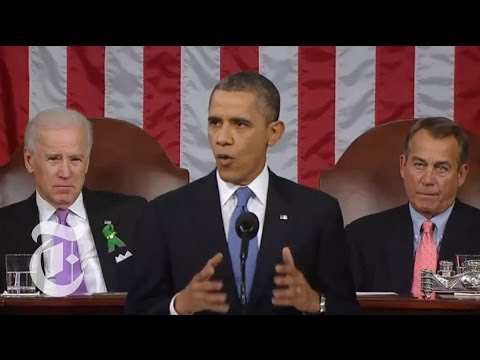 It is sad that the Republican Party in their desperation to salvage their fractured and down in their luck party, they are trying too hard to restore their eroded image by using outmoded methods. Imitating the democrats, by pushing a less controversial immigration agenda than the one they had before they lost the elections. Currently trying to bury their once obsessive statement, that immigration reform to help illegal immigrants to be part of the system and the American society, is nothing but AMNESTY.
The Republican Party, instead of trying to find their own voice and recapture their lost soul and very poor spirit — they have not come up with a better idea but placing one of their few prominent LATINO figures, in such a difficult and almost humiliating position, doing such a poor and painful to watch job, as the one Senator Marco Rubio – the allegedly savior of the GOP — portrayed, as he answered Barack Obama's brilliant proposal for the future road to progress and success of our nation.
The dryness of Marco Rubio's mouth probably went far beyond a nervous moment… It is very possible that when reading from the teleprompter, the response that most probably he never drafted himself and was viewing for the first time, Rubio found himself not believing his own words…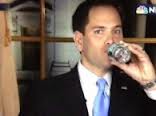 His fake reactions and under performance even diminished his own personal story, always so moving… But in this particular night it seemed like a jaded tool that did not belong to the reality he tried to convey, as he was trashing down from the Obama's administration those very same programs that once helped him and his family to survive and thrive in a free, democratic and progressive America.
It is a shame that a brilliant man like Marco Rubio, who has the potential of a very bright future in politics, allows to be manipulated by 'the stupid party', that lost his direction and reaches out to superficial and ineffective resources, with yet again new but in reality old failed strategies, to simply outsmart their opponents, the Democratic Party, without an in depth and serious auto analysis of what is leading them to their own demise…
Facebook Page:               (click link bellow to enter)
Opinion Blog: Wake Up World and Smell the Coffee
Twitter: @wakeupworldblog