IF YOU CAN'T QUITE UNDERSTAND WHY THE MAJORITY OF THE AMERICAN PEOPLE REJECT THE TEA PARTY, HERE'S A TASTE OF IT:
MICHELE BACHMANN, in her own WORDS:
"This is President Obama's number one political agenda item because he knows we will never again have a Republican president, ever, if amnesty goes into effect. We will perpetually have a progressive, liberal president, probably a Democrat, and we will probably see the House of Representatives go into Democrat hands and the Senate will stay in Democrat hands," Bachmann said.
She also said that if it passes, the bill will create a permanent progressive class.
"That's what's at risk right now. It may sound melodramatic, I don't mean it that way, but this is that big and that important," Bachmann said.
BACHMANN based her PRESIDENTIAL CAMPAIGN in having PRESIDENT OBAMA be a ONE TIME PRESIDENT… She repeatedly affirmed that she was CHOSEN BY GOD to BAN OBAMACARE and was one of the first BIRTHERS, affirming that BARACK OBAMA wasn't BORN in the USA…
But it SEEMS that instead, GOD had other PLANS for HER… To CUT SHORT her POLITICAL CAREER and INHIBIT her BIGOTRY and FAILED POLICIES, when an FBI ETHICAL ELECTORAL COMMISSION began INVESTIGATING her and HER CAMPAIGN ACTIVITIES for CORRUPTION…
Thank God that Senators like MARCO RUBIO already dropped the notion that IMMIGRATION REFORM is AMNESTY… NOT so much FOR THE SAKE of IMMIGRANTS, but for the sake of his OWN PARTY, that's in DEEP EXISTENTIAL and SPIRITUAL CRISIS…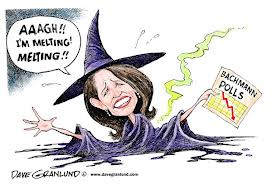 Madeleine Morgenestern – THE BLAZE –
(VIDEO)