VENEZUELA, where the highest rate of HUMAN RIGHTS VIOLATIONS takes place, WOULD CONSIDER GIVING EDWARD SNOWDEN ASYLUM, for 'HUMANITARIAN REASONS'…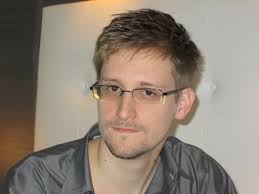 Talk is cheap in today's Venezuela.
Nicolas Maduro, who illegally has usurped the Presidency from the opposition leader Henrique Capriles Radonsky, exerting the title of President of Venezuela, unconstitutionally, is entertaining the idea of bestowing asylum and protection to Snowden, for his bravery and Snowden's intention of 'changing the world', according to Maduro, himself…
Venezuela has compromised its Right of Freedom of Speech… Being the profession of journalism one of the most persecuted and embattled by the Venezuelan government, against those who fight in the opposition lines. Reason why it's for these opposition media workers, one of the most dangerous occupations to perform.
Practically, all opposition media stations and outlets, have been destroyed, gagged or confiscated by the Venezuelan regime.
Many peaceful manifestations against the Venezuelan regime end up in violence, brought about by the government itself through their National Guard and their Military. Or most frequently by irregular and bloody militias, conformed by elements trained to intimidate and suffocate any government dissent, without any consideration nor compassion for the life of the participants…
How hypocrite is for Nicolas Maduro's outlaw regime, to embrace and find acceptable the treason committed by Edward Snowden against his Homeland, the USA?
A TERRORIST has MORE DIGNITY than SNOWDEN, THROWS the BOMB and DIES in the ACT… SNOWDEN THROWS the BOMB and RUNS AWAY…
How can Maduro allow and offer safe haven to an ex-CIA agent, inside Venezuela, who has committed the same crime or even worse against his own country, meanwhile those Venezuelans that acted in a similar way, are now-a-days and for years behind bars, accused of being puppets of the USA and even as alleged CIA agents???!!!…
What makes it intolerable for Venezuela's government: the political dissidence of its citizens, is accepted, empowered and celebrated from a traitor to the USA. Country that Venezuela, as well as many of its counterparts and Castro-Chavistas followers, are always willing to humiliate and cross, and have found in Snowden's treachery, a way to fulfill their ignominious goal….
GOOD LUCK, SNOWDEN… YOU'LL NEED IT!!!
Facebook Page:               (click link bellow to enter)
Opinion Blog: Wake Up World and Smell the Coffee
Twitter: @wakeupworldblog