What if in Cuba, with the complicity of the brothers Fidel and Raul Castro, the VENEZUELAN DE FACTO GOVERNMENT, is creating BRAIN DEAD ex- President HUGO CHAVEZ'S DOUBLE???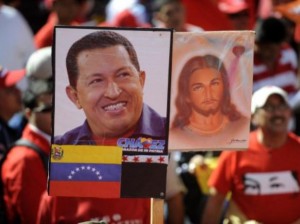 Means to an end to perpetuate themselves in power, by lying to the Venezuelan people and mainly those followers of Hugo Chavez, promising them that he will come back – after an almost IMPOSSIBLE and MIRACULOUS RECOVERY — avoiding this way to call for new elections, as the Venezuelan Bolivarian Constitution law does ordain it,   in case a president dies or becomes incapacitated, when still in office.
As very RELIABLE RUMORS have it, HUGO CHAVEZ is BRAIN DEAD but still kept alive – artificially — in the Cuban hospital, CIMEQ, that stands for: Center of Medical and Surgery Investigations.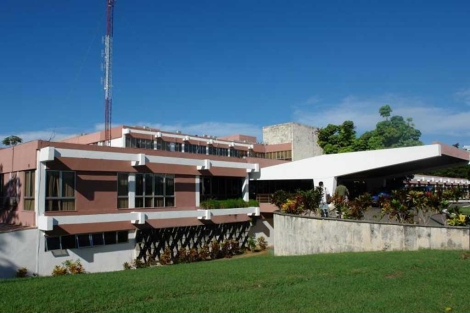 CIMEQ – HAVANA, CUBA…
Last January 10, Hugo Chavez was supposed to be sworn in as President of Venezuela, but he never showed up. Instead, the unconstitutional Venezuelan regime organized a rally in support of their caudillo Hugo Chavez, which was more of a circus, tainted by the most deceitful display of communist/fascist style propaganda.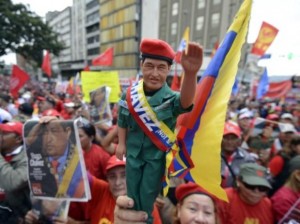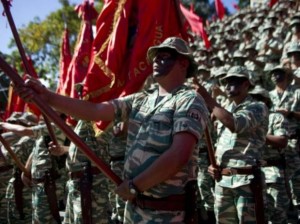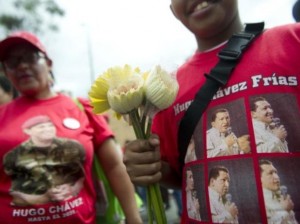 Shamefully, several Latin-American heads of state – mainly those who have lived off the Venezuelan oil, receiving constant gifts from their friend Hugo Chavez — attended the festivities in support of the ailing Caudillo, among them, Evo Morales from Bolivia, Pepe Mujica from Uruguay and Daniel Ortega from Nicaragua.
More than praises for their friend Chavez, their discourses, as well as the VP's in charge of Venezuela's government during Chavez's absence, Nicolas Maduro, were directed to insult and mock the Venezuelan opposition.
Daniel Ortega's speech – Nicaragua's strong man and alleged rapist of his own step daughter — was the most outstanding one, when he categorized the Venezuelan opposition as 'vultures' and 'carrion'…
To legitimate the pompous rally and Constitutional Coup, officials of the Venezuelan regime and all their accomplices: the participating Presidents and diplomats of some countries of the region, at unison with the crowds, were sworn in, declaring their pledge of allegiance to Hugo Chavez, crying out loud and vehemently: YO SOY CHAVEZ, YO SOY CHAVEZ!!!… I'M CHAVEZ!!!…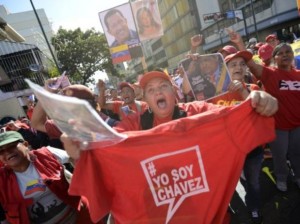 Meanwhile the rally in Venezuela was going on, Cristina de Kirchner, President of Argentina and Ollanta Humala, President from Peru, visited Cuba, but never mentioned if they saw or even spoke with Hugo Chavez.
Since December 11, 2012, no one has seen or heard directly from the ailing Caudillo who's enshrouded in a veil of mystery and deceit…
Most of Chavez's followers come from the most ignorant and poverty stricken stratum of Venezuela's society and kept that way, with occasional handouts and gifts, to  just satisfy basic needs.
The Castro-Chavez ideology is to keep the masses dependent on the state and always hopeful that the regime will take care of them, in spite of the inflation, the terrible economy, the high rate of unemployment, poor health care facilities and worse of all, the overwhelming and out of control violence and death by crime, that by the minute occurs on the Venezuelan streets.  Taking its toll mainly amidst the younger population – of the poorest of the poor — which, in its majority, belong to Chavez's faithful electoral masses.
Instead of creating incentives and learning centers to  empower and develop the skills of these downtrodden citizens – as a way to rely on their own capacities and not on the government — Chavez's regime has deepened their superstitious cultural inclination towards the Santeria and the Yoruba and Voodoo religions of the Cuban Babalawos.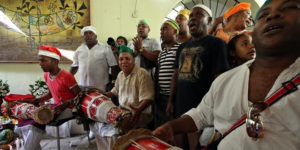 Which is coming very handy now, to promote the possible RESURRECTION OF HUGO CHAVEZ, with the infinite mambo-jumbo stories this unlawful regime is trying to impose itself, manipulating the weak minds of their always lied to, Hugo Chavez's devotees….
As I'm writing my post, comes to my mind a great movie, MOON OVER PARADOR, with Richard Dreyfuss, Raul Julia and Sonia Braga. In this classic, the Dictator of a fictional Latin American country dies, but the scared to death – of loosing their jobs — government officials, find a double to replace the dead Caudillo, so those that are greatly benefiting from the abusive and unlawful government, could still stay in power…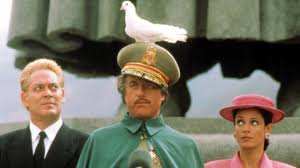 MOON OVER PARADOR Trailer: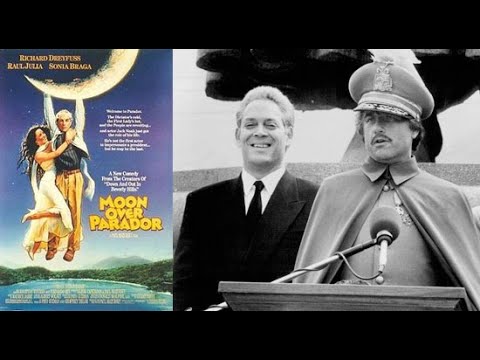 IT SOUNDS FAMILIAR, DOESN'T IT?????…
THE END…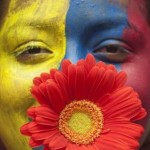 Facebook Page:               (click link bellow to enter)
Opinion Blog: Wake Up World and Smell the Coffee
Twitter: @wakeupworldblog